ROADMATE
: Road Trip Managing App

UX/UI

Instructor
: Paula Seo

Recognition
: GRAPHIS New Talent Annual 2021 - Honorable Mention

BRIEF

RoadMate
is a road trip managing app that guides discovery, planning, traveling, and sharing of their unique road trip experiences.
MUST HAVE FEATURE

- BEFORE THE JOURNEY: Things to do and review pages for the places on your journey.

- ON THE JOURNEY: Map with saving locations / make and update the route and near by notification.

- AFTER THE JOURNEY: Photo Album; re-organize the photos from the journey and easy posting/sharing for the peer review.

WHAT


Roadtrip managing app that allows travelers who love a road trip and want to make a particular route and share their unique experiences during their journey.
WHO

App for the younger generation travelers, incredibly tech-savvy Gen Z who wants to plan an efficient and economical road trip. Make a strong relationship online.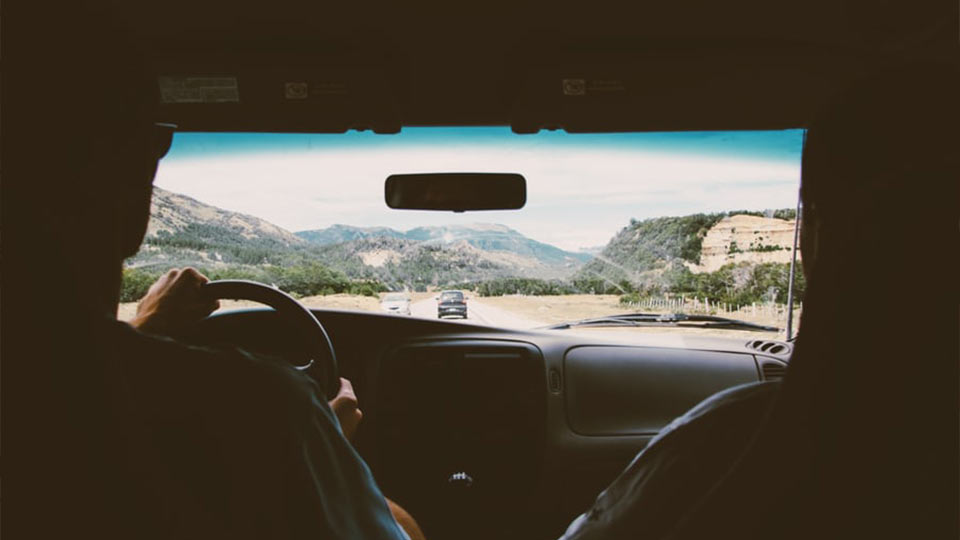 HOW

RoadMate provides the guidance for three specific roadtrip stages, Preparation, onboarding, and after the journey. All information is based on databases stored by users.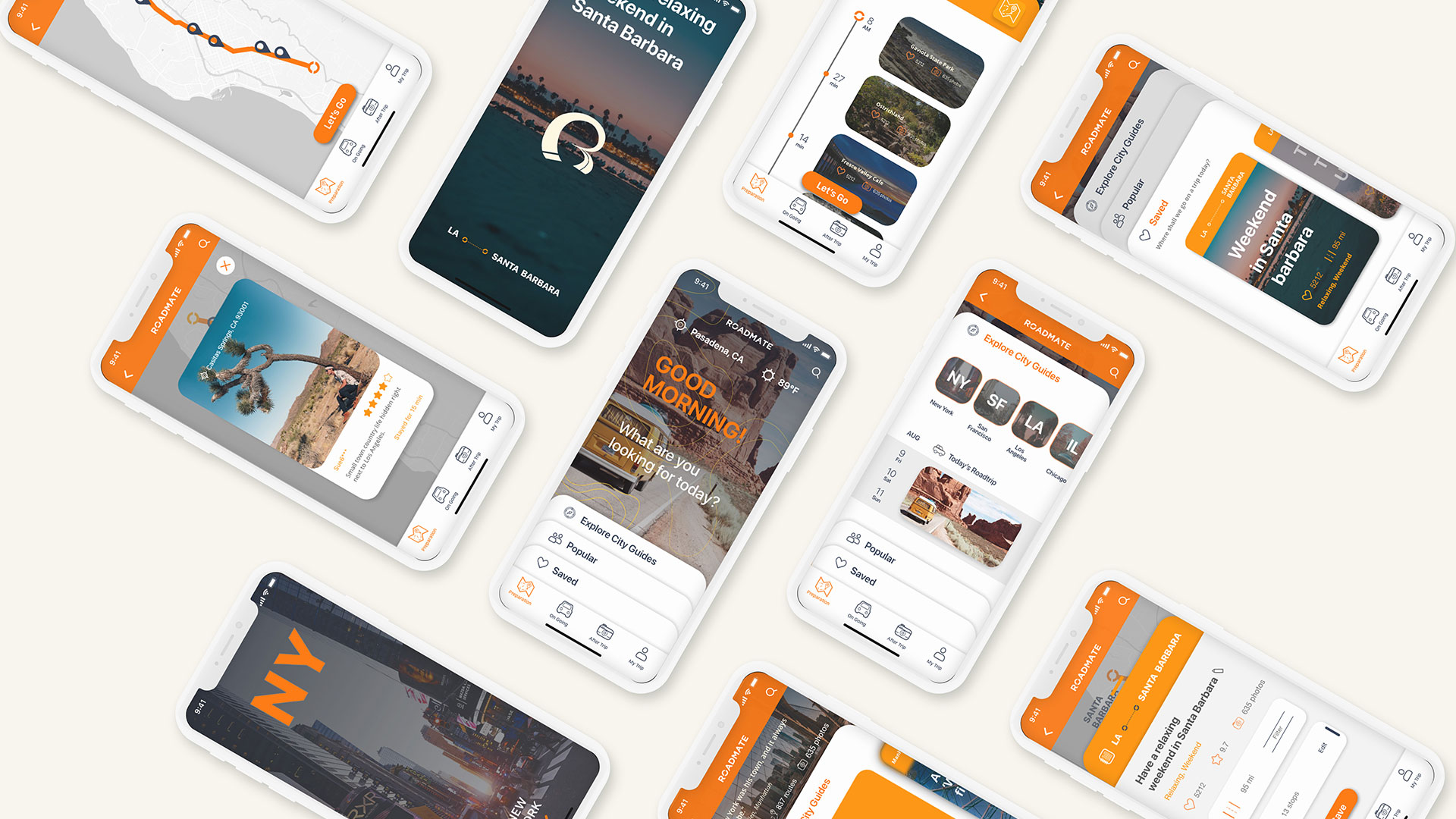 ︎
APP INTERFACE: THREE MAIN FEATURES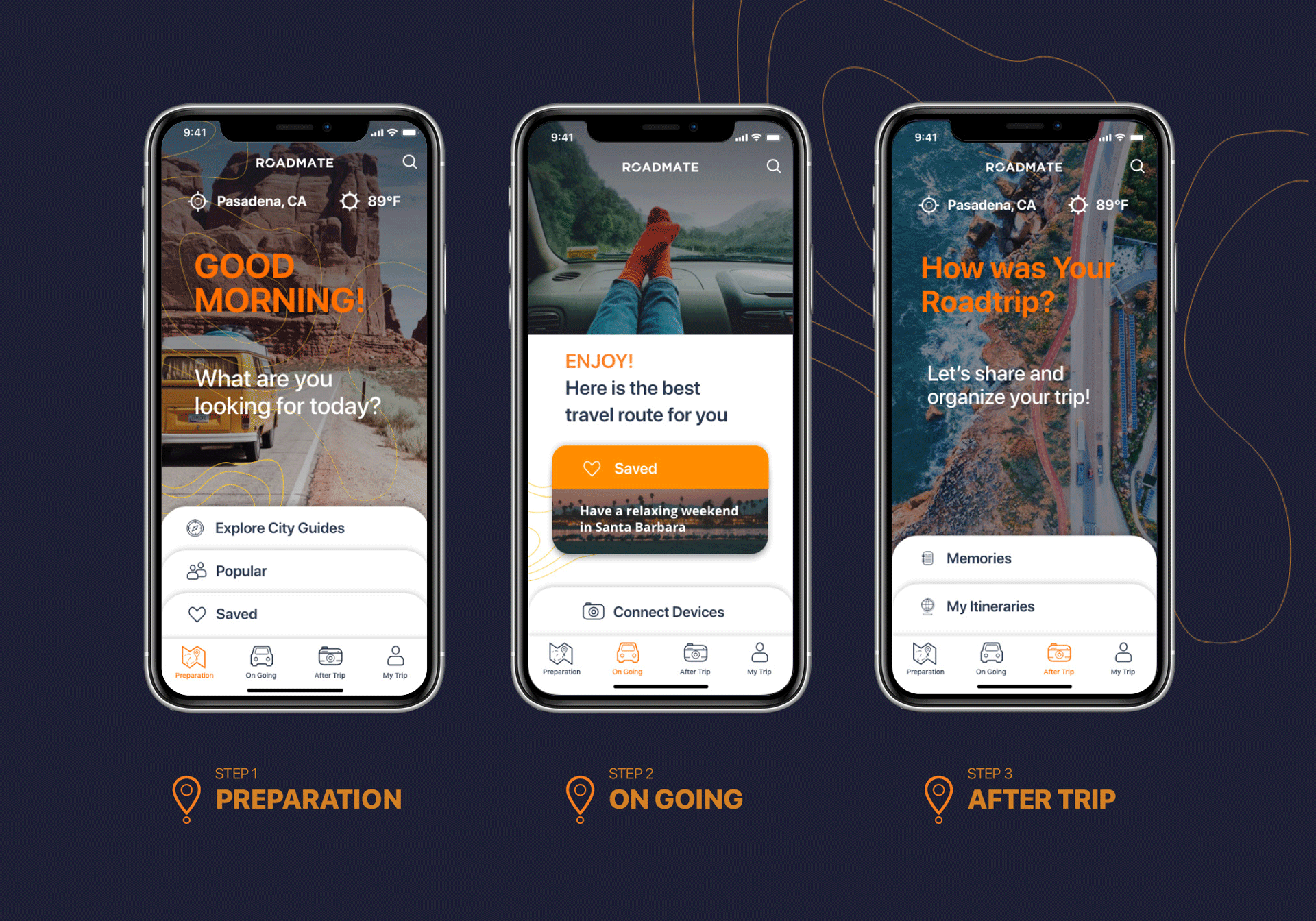 ︎
RoadMate provides today's recommended destinations, your saved destinations, and useful road trip guidelines with specific routes based on the reviews from other users.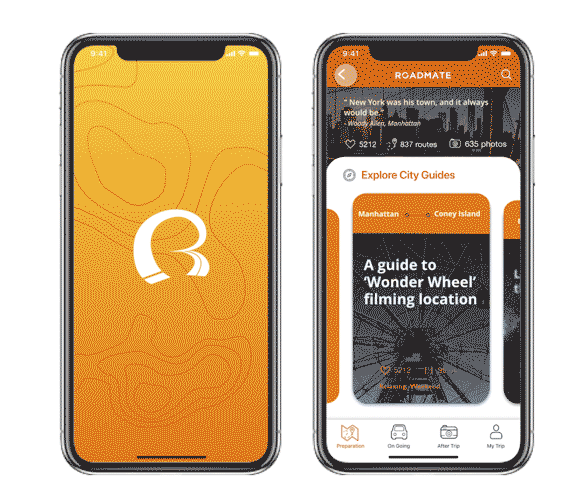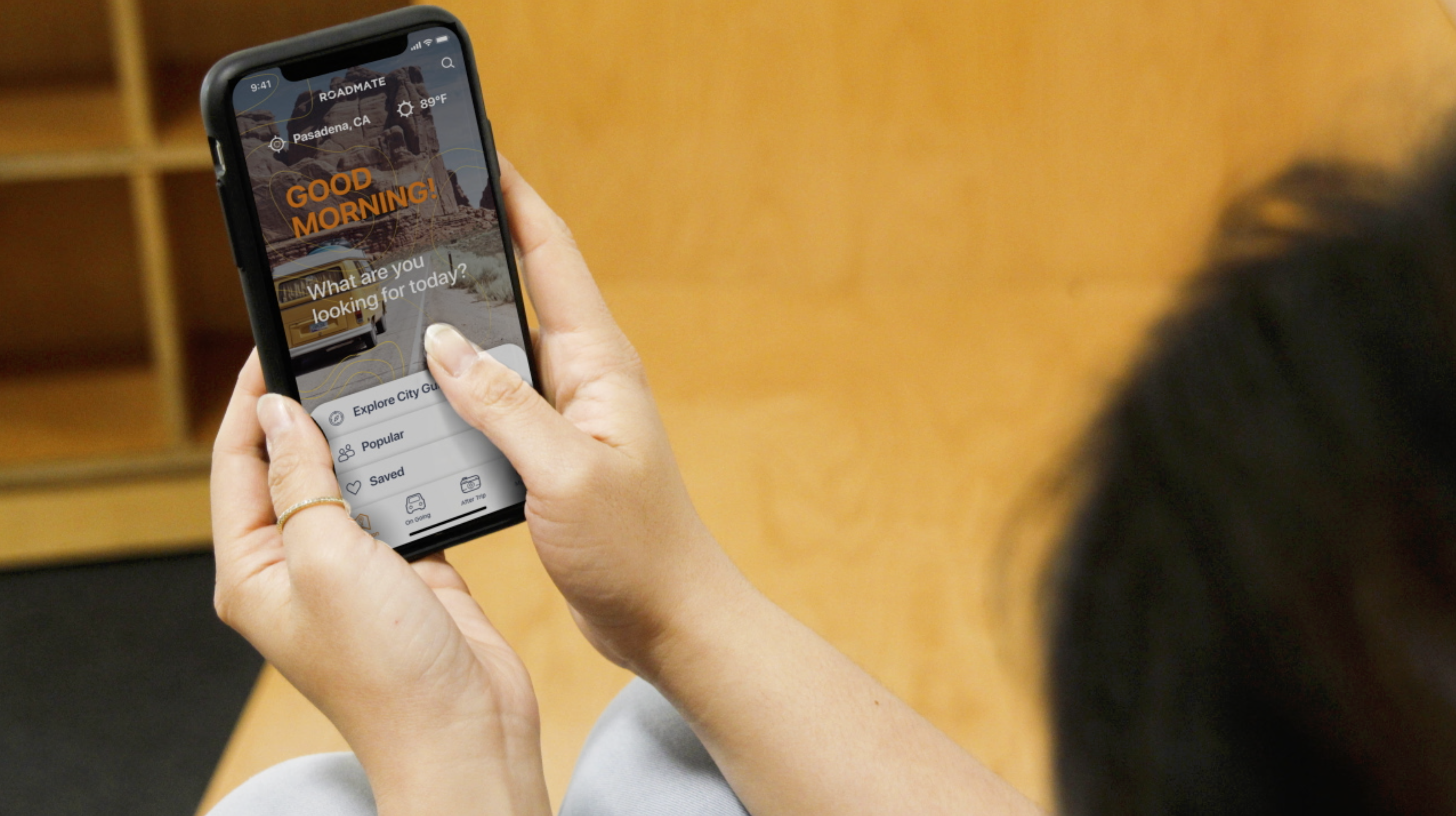 ︎
Ongoing phase provides a map while also connecting with your dashcam and GPS to create a safe and convenient journey to the destination. Get information on the location of unique stops and gas stations using VoiceOver while driving.
︎
Was it hard to organize the countless photos you got from your road trip? Create your diary by date and place through RoadMate's interactive photo album. Why don't you share your memories with other users with a simple comment?


Rounded Curves mean a pleasant and dynamic journey. The logo's path represents the feature of a road trip, stop by, and moving around.With this logo, Roadmate will accompany you on your trip.